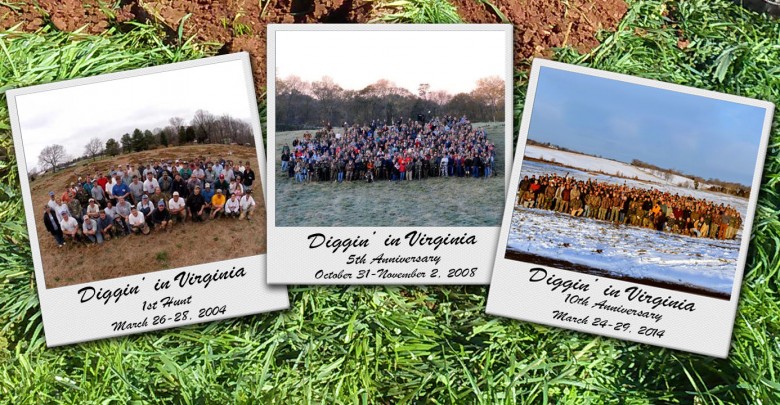 We're glad you're here.  We're excited that DIV finally has our own website
Since the inception of DIV in 2004, My Treasure Spot has always been our home. We're eternally grateful and can't thank Donnie Smith enough for allowing us to be a part of his forum for the past 15 + years and to build our DIV family from there.
We want to thank Alex Bilyj for offering to design and develop this site for us. He walked us through the process and was always there to answer the many questions that we threw at him.
It's going to take a little bit of playing around to become accustomed to the new site. Take your time and familiarize yourself with it. We're here to answer any and all questions that you have.
Peace to all
John and Rose
---
Registration and setting up your profile
 PLEASE READ carefully and follow the 5 steps in the order listed.

Step 1 – To create an account, go to the login box on the right side of the website and click on Register.

Step 2 – Use your real first and last name, for your username DO NOT use spaces example:  RelicHunter95 not Relic Hunter 95.  The system will automatically eliminate the spaces and combine them into one word. Once the form is filled out click Complete Sign Up button. If you do not use your full name you will not be approved.

Step 3 – Ignore the activation email message. The site admins have to approve all new accounts. Once they approve your account will be activated.

Step 4 – The site admin will approve your request – please allow ample time for this process.

Step 5 – Once your account has been approved then you can login using either your email address or the username you registered  along with your password.
Headers
Forum ~
The general forum is where all discussions/posts will be made.  The private forums are for those that are on the participants list for the upcoming hunts.
Community ~
Please take a minute to read the section on Community. This is the basis of how we want to operate and ask everyone to abide by the Code of Conduct.
Groups ~
Once signups are over and the lists have been posted, in order to be marked confirmed you will need to request membership in the private forum for the hunt that you will attending.
Members ~
This is everyone that has been approved to become a member.
Toolkit ~
There's a lot of valuable information here that will be of use to you.
Museum
This is your place to showcase a spectacular find you made at DIV
Photo Gallery ~
An archive of photos taken at previous DIV hunts.