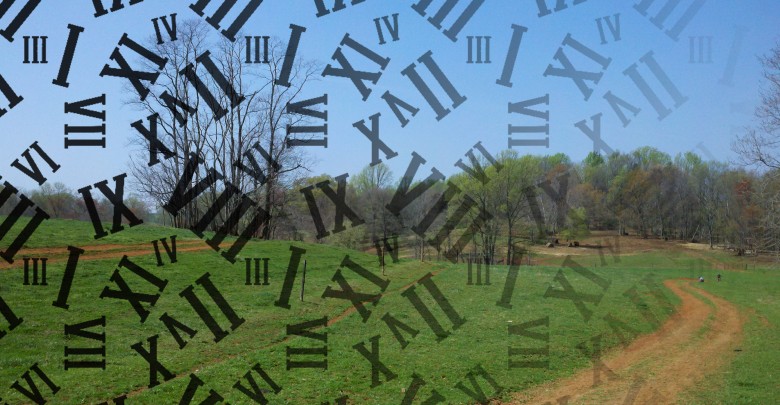 Let's see when you started with us. We asked, "What hunt was your first one and describe your experience".
Owen Mayhew
Div 5 at Brandy Rock March 2006 was me and my dad's first ever hunt with you guys it was the most exciting point of our lives and I will treasure that time forever. He passed away from colon cancer two years ago so every time I think about Brandy Rock I think about all the memories we've had metal detecting together.
Mark Moore
Hard to remember but I think it was Div 9. Met alot of great people and made memories that will last a lifetime. Hunted with Rick Bouchard, Rick Wines,Doug Legg, Jeff Blankenship , Made some great friends through DIV ! Met some real legends of VA relic hunting and still my favorite place to hunt. I watched people dig huts for the first time and was amazed !
Jeff Barely
DIV 2 at Stoneman's Switch in 2004. Had read about "hut diggin" but never had the occasion to do so. My buddy Cory told me about listening for deep iron, and late day 1 I got into a nice (and deep) hut. Coins, buttons, a Goodyear comb, and my first bottle. What a great experience!
Ron Stump
DIV 1 was my fist DIV. Maybe 60 folks. It was incredible what got dug in those huts. It was hard to imagine how many huts were dug in that small field.

James Spieles
DIV V. Hunt of a lifetime. Brandyrock, not sure that any other hunt could top it. My son was born two weeks prior to the hunt and now he is six foot tall….time flies.

Ethan Spieles
DIV 40 was held at Woodbourne/Riverland in March 2018. We were at the Riverland site and we walked a long way back to the old house site. When I was at the house site, I just expected to find civilian artifacts, and perhaps a general service eagle button, maybe a bullet, which was all I wanted at the time. When I got the signal, it didn't ring up good on the VDI, but because I was inexperienced, and had nothing better to do, I dug it up. I had no idea what it was at first, then I thought I'd found a coin, and was happy with that. My dad, then Don Weston, both said it was a George Washington inaugural button, and I was very happy with that. By the time we had determined it was Confederate, I was really excited and happy with the find, but I'm not sure if it has truly "hit" me yet. Everybody around me was ecstatic, and then I asked if I could go back up to the New York camp to find some bullets. So I really had no standards for what I wanted to find, except a bullet and a button. I got two bullets and a nice button, so I suppose the Lord answered my prayers!…. CS.17

Randy Deaton
DIV 5 at Brandy Rock. I had no idea what to expect. It was amazing, all of the relics that were being saved from all areas of that farm. That hunt set the bar high, and maybe made us a little spoiled! 🙂 I was hooked from that point and have attended many since. Like many others, DIV is a big part of my life.

Tony Watters
DIV 4 is where I learned how to dig huts. Best find was an eagle breastplate. This was at Stonemans Switch.

James Brown
Div 8 at Hansborough Ridge I remember the buckets of rain meeting new and making new friends and absolutely exceptional experience and I dug one my best finds ever Script C Bridal Rosette. Been hooked on DIV ever since.

Tony Musser
Div first brandy rock man what a learning experience that was with a vlf mxt in that red dirt wouldn't change a thing, love me some DIV!

Scott Walters
My first was at DIV II at Stoneman's Switch in November 2004. All I can say is it was a "Phenomenal" hunt!

John Bowers
DIV 2 at Stoneman's Switch was my first and I was blessed to meet John and Rose and lot's of other people who became good friends.