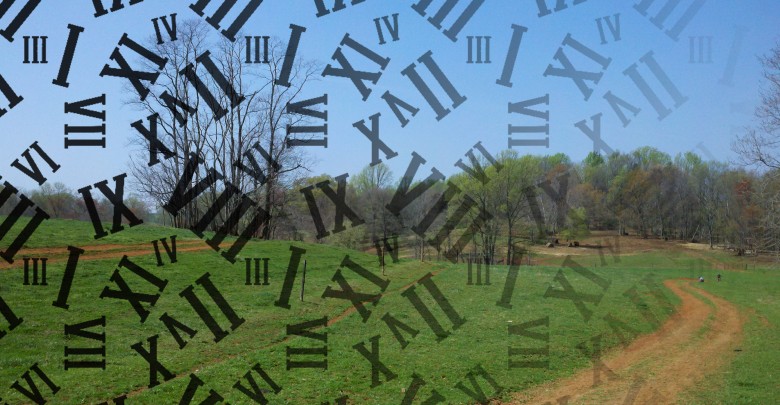 Mark Vendittis
DIV 1….I had never experienced anything like it. There were good targets everywhere. I knew a good amount of the participants. It was so casual, just hanging out with friends talking with whoever was in the next hut to yours. The only downside to DIVs was that there only a couple a year. I would start counting down the days until the next. Raising 2 daughters has reduced my relic hunting, but one is off to college this fall. I missed the fall supplemental signups, but can't wait to get back to relic hunting!

Rebecca Goldie
October 2009 DIV XII Brandy Rock – Jamie and I literally walked 600 miles that hunt. We were hunting with V3 machines that weighed more than I ever care to carry that far again. Found my very first ever civil war relic there. Our first official DIV friend was Mike Palmer, who rode with us. Great memories were made.

Mike Weaver
DIV 19 at Coles Hill on November 2011 was my first. Watching almost 400 people leave the road across those fields toward Hansborough's ridge is a site I'll never forget. I was hooked after the first one. I have met so many people through these events and formed friendships that are like family! Thanks John and Rose and all of the committee.

Gary Silvernail
DIV 2 in November 2004 at Stoneman's Switch…… I still remember John's original post. "Would anybody be interested in a good old fashioned Virginia relic hunt?" or something like that. I did not respond because I was not much of a "me too" kind of guy, and I figured that enough guys had responded that he would know there was interest. Little did I know that replies to that post would be considered the sign up. I was really bummed that I missed the first one, but I made sure to get signed up for the next one. I've been attending since DIV 2 and have been there for most of the hunts. At my first hunt (DIV 2) I probed a fantastic hut. A full brick chimney! It was a small hut with only one bed and very little relics. beautiful firebox though. There was still wood in the firebox that was covered by a china plate (broken) I still have the plate and the wood.
I posted that I was looking for a roommate, and was invited to room with Bob Combes and Ron Mitchell. Those two are still my friends. I will say that every hunt I have met someone new, who becomes another friend. That is the true joy of these hunts. Great memories.
Mar Hudson
My first DIV was 14… I loved every single minute. Cole's Hill was an amazing experience to be part of. Love that red dirt.
Eddie Kimmer
I haven't had the pleasure of attending a DIV hunt yet. Hopefully I can make it to one soon. I know alot of great people that have been going for years! Heard a lot of good things about these digs!

Dustin Thorm
It must have been XXVIII. I found a lot of nails. But also found this guy Jeff Mealey who wouldn't stop following me around who ended up being a good friend.LOL

Dennis Morrison
My first DIV was number X at Brandy Rock October 2008, Brad Saunders had been to several and I wanted to dig some History in Virginia. I signed up a few times and my now great friend, Dennis Andrick said to keep trying, you will get an invite. Wow, so many years later, I can't wait to get back to Virginia and DIV. For a Yankee from Ohio, it's a Dream come true. My first CW Breast Plate came from Brandy Rock in 2014. My Thanks to John and Rose and the team for all the great times I've been able to Save some History in Virginia. (Ringfinder)

Marc Richard
DIV 33.at Beauregard in March 2016. I carpooled with Jason Stanley and Todd Stanley. I learned real quick that I needed a pulse induction!

Roy Anderson
DIV XIX at Coles Hill. Was a fun time and quite a bit meaningful as I was getting over the death of my father and was using his machine.

Tracy Edwards
Brandy Rock, DIV 45 I believe! It was a great experience one I will never forget. I got to meet some awesome people and found a few relics, thanks to Bill Wibberg letting me borrow his NOX and my brother Troy Edwards for the funds!! I'm a DIV'er for life!! Thank you John and Rose and committee for the memories and hopefully more to come.