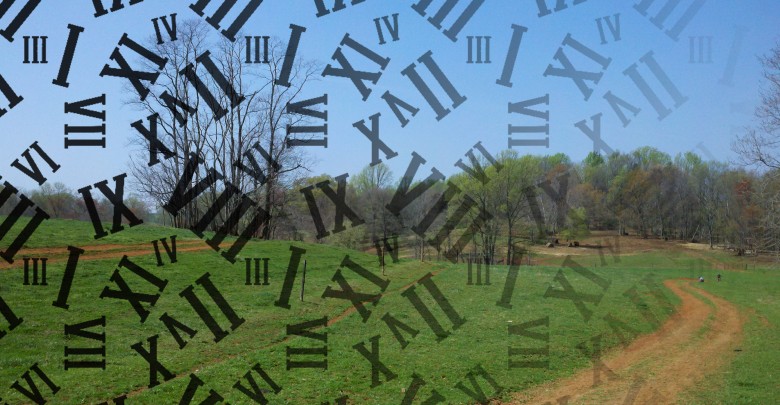 Matt Whaley
My first hunt was 18. It was Coles Hill in October 2011. I only had a vlf unit and I wasn't digging anything. I did however met a very special person who allowed me in his hut with him. He allowed me to dig 2 bottles and I sifted his dirt pile which had a few buttons bullets and other little things. He gave me all those items as well. We have only grown closer since DIV 18. Even spending summer vacations together and just hanging out. Mike Campbell you can be a real pain in the butt at times but I do thank God for that first time we met.

Sean Watson
DIV XIX Coles Hill on 11/11/11. I had never hunted with pulse machines and my brother Noel had a friend of his who he had met at DIV, Doug Stokes and he let me borrow his TDI. I've built the best relationships and found some amazing relics because of DIV. Thank you John and Rose for making it possible.

John Freeza
Do not remember the DIV number but it was the Coles hill hunt with some new property added. I remember how humbling it was digging red dirt for the 1st time. Left my Nautilus home and we both used the Blue & Gray. My son Dan's first target was a sword belt plate and mine was a bullet. Been hooked ever since and look forward to every DIV.

Erik Wagner
DIV III March 2005 at Stonemans was my first. Got into my first trash pit and hut on day 1. Was amazed by the number of people offering advice, tips and encouragement as I dug. I also learned that I really enjoy watching other folks make great finds. It didn't take long to realize that this was the group for me! Thank you John and Rose!

Carey Sharp
DIV 1 the beginning…. what an incredible learning experience. I'd never really dug huts before. I'm glad I've been along for the journey and look forward to many more.Thanks John and Rose for what you do .

David Croft
I believe 24, we were at Spillman and it snowed. The field I was in had a cow over some trees that gave birth. I pulled some buttons out from under the snow.

Ron Mitchell
DIV 1 is where it all began for me. I've been to many others since, and on several where I found more – but none that I enjoyed as much. I had zero idea what was involved, and it showed, but I still managed to get into a hut and had a blast. Met some folks I still correspond with regularly. The entire hunt site was smaller than the parking areas at some of the later sites, but it was SO loaded. Great fun with great people.

Adam Bond
DIV 1 and it opened my eyes on what was still under the dirt and different hunting techniques on how to identify it. It truly was one of the best experiences of my life and not just the hobby part. The friendships and relationships that was created is priceless. I can't thank John and Rose enough for the chance to be part of DIV.

Christine Conis
March 2017 we were at Ratrie for DIV 36. I hunted with a MX sport. I remember being so excited just to be moved up from the alternative list. Little did I know how amazing of a group of people I was about to meet. I hope everyone is doing well, and can't wait till the fall hunt

Sal Guttaso
DIV 3 if I remember right. I used my trusty old Whites blue and gray to get into a nice trash pit a few of us were working. Near the end of the hunt we started digging what would become the corduroy road that we would continue digging at DIV 4. That was an experience for sure!

Kevin Ambrose
DIV I. That was a fun hunt! Everyone was close together and there was a nonstop stream of bottles and plates getting dug. I think everyone found something good.

Matt Kreager
Can't remember which DIV was my first but I have met some great friends and hunt with them still outside of DIV. My favorite DIV find was at Beauregard (looking forward to the Fall) when I dug my pioneer badge.

Bill Wibberg
I'm a total newbie with only one DIV notched on my detector – Brandy Rock. The most amazing thing is reading these comments and seeing the pictures. Rose Kendrick and John Kendrick you have been instrumental in so many friendships and lifelong memories. DIV is amazing and thank you for dedicating the time and energy to bring so much happiness to so many people. Well done! I'm glad to be a part of it.