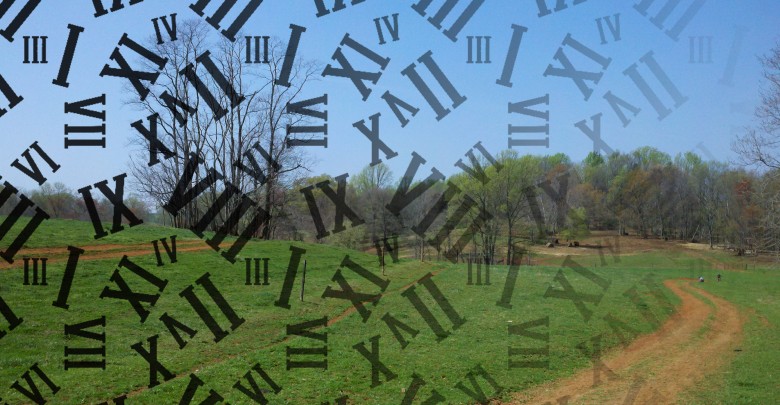 Thomas Deakins
My first DIV was Coles Hill 2 years ago. My father and I signed up and both got in. We were super excited to attend our first DIV after seeing all the pictures over the years in the American Digger magazine. A month before the hunt he was diagnosed with stage 4 pancreatic cancer but was determined to still make it to the hunt. I messaged Rose and told her what was going on before the hunt and after speaking with John they said if he wants to still come bring him. He ended up not making the hunt as he had started to develop blood clots in his legs and his dr told him not to attend. I decided that I would stay home with him and not go. He begged and pleaded with me to go to the hunt. I decided I to go and I'm really glad I did. I met some new friends that I still dig with at DIV and during the year as well. My father passed a month after that hunt. Relic hunting was always what we did together since I was 10 years old. I feel closest to him when I'm out there digging. Thank you John and Rose for all you do to put these hunts on and thank you for being so accommodating and gracious to me. I started coming to the DIVs late but I look forward to the sign ups ever since. Can't wait until fall!!!!

Mike Scelsi
My first was March 2005 DIV III at Stoneman's Switch and have been lucky enough to have been selected to several more since. I really enjoyed seeing some people I hadn't seen in years and getting to dig some relics. Nothing earth shattering still a great time! John , Rose and the committee have put so much work into these digs over the years and I would like to thank them for that!

Jeff Mansir
My first was DIV 11 March 2009 at Coles Hill/Hansbrough Ridge. I rode with Steve Frantz (the donut man). Having never dug a civil war bullet before ( I was used to digging colonial relics) that's all I was looking for. And thanks to John and Rose that wish was fulfilled with a handful of minieballs, a guntool and some other relics. I struggled a bit in that soil with my MXT but it was an awesome experience. I was in awe looking at the remains of the winter huts up on the ridge still there after over 150+ yrs. I've met some great people over the years. And proud to call them friends.

Jimmy Davidson
My first was DIV 36 at Glebe Farm – March 2017. I didn't dig anything myself, instead I was invited to shoot video of the event. I've heard many awesome stories from Carey Sharpe about the early hunts. I got to see for myself many great relics come out of the ground. I had a metal detector at the time, but didn't get out much. After div I went home a diehard. I try to get out as much as possible now and have learned so much. DIV was the push I needed to really get involved. Thanks John and Rose and everybody else for the opportunity to come and for getting me hooked on this great hobby.

Anthony Corsetti
Div 10 , I believe it was Brandy Rock, never met so many great people and made so many new friends, thought I knew everything about detecting until I witnessed that red dirt, but I've come along way ,haven't mastered it yet and probably never will but I'm doing OK. I'm learning a lot about pit digging and hut digging. The best thing about DIV by far is the people and the friendships I have made attending over 35 hunts, thank you again John and Rose for being honest and great people.

Sheryl Sharpe
DIV XII at Brandy Rock in October 2009. Came up there as a newbie detectorist just learning my MXT, had no idea what I was in for. Needless to say I didn't find much but I had a blast, loved meeting the DIV crew, especially John and Rose who I had heard so much about through Carey's stories, and became forever addicted to the world of metal detecting. Thanks to John, Rose and the rest of the DIV crew for everything y'all do!!

Justin Macklin
I'm super excited to attend my first DIV this fall and can't wait to be part of the DIV family. Looking forward to meeting new friends and making memories in the holes

Eric Saint John
My first DIV was DIV 47 at Spillmans Farm November 2019 I went with my dad and we are hooked. We met so many great people and made memories that will last a lifetime. We are both going to be at 48 and 49 this year and can hardly wait!