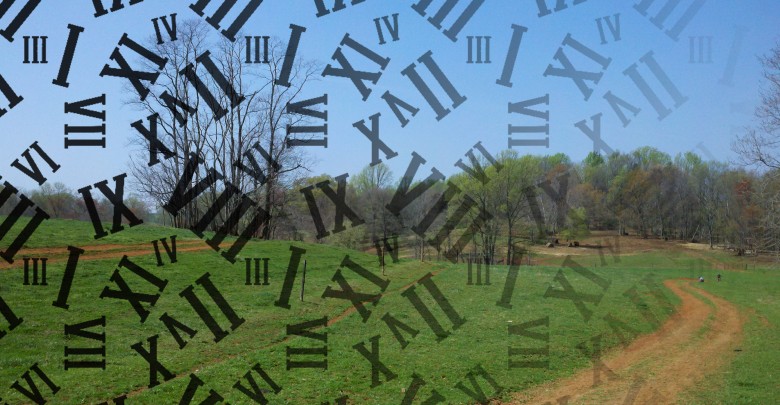 Dan Centofanti
DIV 30 at Brandy Rock, March 2015 with both my kids! They were 10 and 13 at the time. We were super excited and were using a Whites XLT VLF machine. We're not finding much, and a very nice person helped us reset the machine for the hot soil, we went 4 feet from him and found an Eagle Button! Then he told us to go away….. hahahaha. Just kidding, I have met so many nice and helpful people at the hunts.Then in March 2016 at DIV 33, my dad Lou, who started me relic hunting in 1976 came to Beauregard, and brought both my kids with him. We had a new GPX and we found a case full of stuff. My dad did well and insisted on using his XLT for the hunt. He still keeps his case and finds on the bookshelf next to his desk.
I have only missed a couple of hunts since DIV 30, and hope to get my dad and kids back in the fields for DIV 50.
Thanks John, Rose, and the rest of the team, you guys have given us many memorable days and looking forward to many more.
Joe Johnson
DIV VII in March 2007 was my first at Beauregard and I have never enjoyed a hunt like that one. It wasn't so much what I dug,, it was the presence of so many great folks and having the chance to meet and talk to John and Rose. I appreciate all you do for all of us!

Phil Stracener
DIV XIX at Coles Hill and Hansborough Ridge 11/11/11. I was riding with Tony Stevenson and I remember him coming back to the truck and all of us already hearing about the VA tongue being found and saying 'did you hear about the VA tongue?' And him being like "yeah, it was me" lol and all of us being like 'yeah right, you wish' and then he showed it to us. Jaws all on the floor. I remember having to empty my pouch a few times during those 3 days because I was finding SOOO many bullets! Don't need to mention my Thanksgiving conversation starter at the Kendrick's because that's just history now!!! LOL

David Roberts
DIV X Brandy Rock farm was my first hunt I remember doing the group pic on the first day then it was off to the fields. I headed out to one of the best spots i later learned (Silo) and within two hours had an SNY Buckle in my pocket. I was using the Whites Blue Gray Pro.

Roger Duron
DIV 1….I was fortunate to be at the very first one! I met the most amazing people and learned a new way of relic hunting at that hunt. I was hooked for life! I looked forward to each and every DIV like a kid at Christmas. Really, really good times. Thank you John and Rose.

Darryl Allen
DIV 1 was my introduction to hut digging. It was a totally new experience for a few boys from Georgia! We had a blast…..I'll never forget it.
Larry Stewart
Thinking my first was DIV 36 ? Maybe. I haven't missed one since. My very first CW relic was a fired 3 ringer. It's still proudly displayed but it's the people who make the experience great.

Doug King
DIV 1 at Stoneman's Switch in March 2004 was the very 1st and most memorable of all DIV's that I have attended. It was a small camp just a few acres and I would guess most of us who were invited had never dug in a CW camp before. With such a small group of diggers and so close together we all quickly got to know each other. The camp was laid out in text book fashion with a row of back to back huts, a street, another back to back row of huts, another street, etc. On day one, after the 1st few huts were opened, all one had to do was dig next or behind and find another one. You could actually reach out and touch the digger in the hut next to you, as we were that close together. What has always stood out in my mind was the generosity of so many folks. The veterans, like Johnny Craig and John Kendrick, (and others) were there just going about probing or searching for deep iron signals and giving the huts for the novice hunters to dig. It was awesome! I can honestly say that every one invited to that 1st DIV dug at least one hut and found awesome relics….Donnie Smith probably found the "slob" hut of the entire hunt. I think he was in that hut for at least 2 days and found numerous bottles, etc. Not only did we all dig together, but we formed a comradery and hung out together, ate together and partied together at the hotel in the evenings! Life long friendships were made just as they have with those hunts that came after! Great memories…thanks to John and Rose.
Bobby LaLuna
Late bloomer, but it was a game changer…..truly a family of friends and like minded dirt fishers!!! From the pre hunt meetings, to the parking lot cookouts…. and as a musician, the curbside jams in the hotel parking lots!!! Hard to find a more Patriotic bunch and fun loving group.