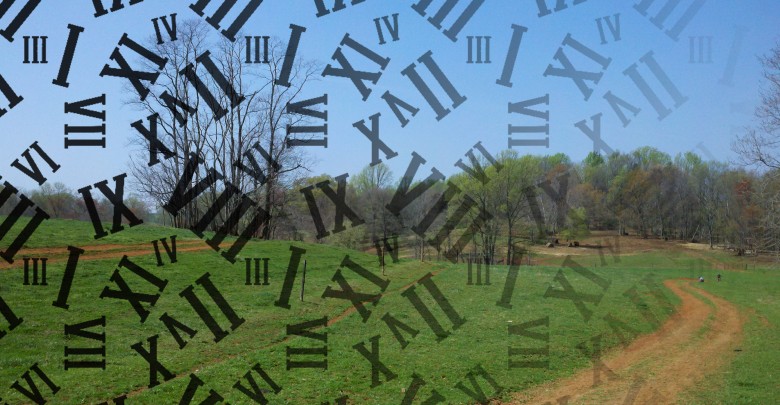 Amy Taylor
My first DIV was #45 last year at Brandy Rock in March 2019! I had a blast. I found 30 3 ringers. This past Fall I went to Spillman for #47 on November 2019. Another awesome time! I can't wait until Fall rolls around again.

Jimmy Spalding
Our first hunt was XX in March 2012 at Beauregard. We've always hunted as a family, so most remembered me because of the little girl (Makayla) that was walking around with her TDI detector that was bigger than her. She always found relics!! Now here it is 2020 Makayla is grown and in college and three new kids ties Lavonna at home for the back-to-back hunts.
Made some really good friends, I never know what kinda stupid text I'll get to read everyday
Been a lot of fun, look forward to every hunt!!
Chad Joyner
My first was the Spillman hunt aka Diggin' in the Blizzard! I've made some life long friends I talk with every day at DIV. I've even found a relic or two.

Rick Horsley Jr
DIV 2 Stoneman's Switch November 2004. I had no idea what to expect. I just had always dreamed of digging relics from the civil war. Wow was it unbelievable! I got into 3 different huts and dug some awesome relics! Never thought I would ever dig a bottle and ended up with several. Opened up my eyes to a whole new world of metal detecting. The friendships made just top it all off! Thanks John and Rose!

Dennis McCluskey
My first was DIV XXXII at Cole's Hill. I only had a VLF machine, it was the AT Pro. As you know, it could not handle the red Culpeper soil so I took the advice of many and went to the woods. Found my very first Civil War relic; a dropped three ringer! I will never forget the feeling! Next I went to the firing range and dug many fired bullets. I also got to assist some veteran DIVers with hut digging. It was a lot of fun as I had never seen or heard of hut digging. The best part was meeting and making new friends that first trip! After that I was hooked! DIV is a great group and I was privileged to attend in Nov 2015. Have been back several times and plan to be there again this fall. Thank you John and Rose for making all of this happen each year. We all look forward to it every year and this fall will be even more special as we have been isolated and unable to attend. Praying this is over soon and everyone stays healthy!

Travis Snyder
I'm a late convert to the DIV scene. November 2018 at Beauregard DIV 42. Meeting some great people and for the first time seeing an abundance of sweet relics!!

Jamie Wright
The second to last Coles Hill hunt. It's was a great learning experience for sure and met some great folks along the way! Have missed a couple hunts due to work but looking forward to the fall.

Jay Dee Johnson Jr
DIV XXXV 2016 Glebe Farm – First shell for me. It's been a honor to be part of this family. I've have made some great friends and I don't care what anybody says these Diggers are the best in the world!! Thanks to John and Rose

Marc Sciance
DIV 5, The first Brandy Rock hunt in March 2006! What a hunt!! I have only missed 2 hunts since! Thanks John and Rose and crew.

Doug Stokes
DIV III in March 2005 at Stoneman's Switch was my first DIV rodeo. I thought I was an experienced relic hunter at the time, but quickly learned I didn't know anything about hut digging. I saw a number of huts being dug and saw how they were lining up. It was simply unlike any relic hunting experience I had ever been part of. The camaraderie that we all developed was palpable. I stumbled across a solid bullet tone on my Whites 6000 and dug about 3 or 4 bullets on one hole at about 10 inches deep and starting widening the hole. I started picking out percussion caps, a couple of eagle buttons, pieces of cartridge box tin and ground cloth grommets. After a while, I found my first gun tool and then, BAM, I scraped off a layer in the wall of my now 4 ft x 4ft wide hole and exposed the pontiled bottom of an aqua umbrella ink well…My first period bottle and the one item that I desperately wanted to find that hunt. I kept digging down and finally found the firebox, perfectly cut from the sandy clay and fired to an angry orange color, where the ash layer was perfectly intact. I went on to find another bottle (food jar), another gun tool and a few more small items. It took 2 of my 3 days to dig it out, but I wanted to savor the moment. I am so glad that I did. All through the hunt, I was learning, making friends and being thankful of the work that John, Rose and the committee had performed to arrange this hunt. The memory of that hunt from 15 years ago (almost to the day) is indelibly inked into my memory. It was the first of MANY DIV's and years to come….and included the first of a long list of friends and family (and relics!!) that would bless my future years. Thanks, John and Rose!!

Anthony Barber
My first DIV was at Beauregard which I think was DIV 42. I had just purchased my GPX and did pretty well. I found my first navy button on the last day. It was amazing to see all the finds and to find some great relics. Also it was great was meeting plenty of new people and listening to their advice which was really helpful. Can't wait until the fall to get back.

Dave Kummer
DIV X. Wed dut kicked my butt for two days. Lol. Got some help from some other DIVers and made some friends.

Tom Martin
DIV 12 Brandy Rock in October 2009. Had been detecting for years and seeing all the finds from previous hunts figured I'd fill my pockets. Had a "high end" VLF and after an hour was extremely humbled by the red dirt. Been hooked ever since.