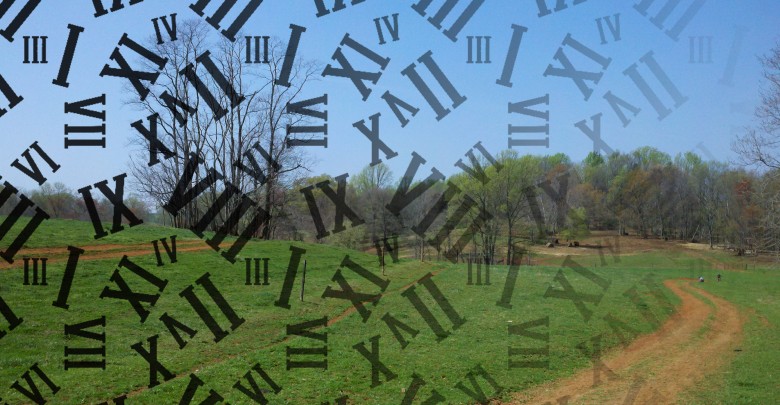 Rob Jacobellis
My first was DIV XXXV at Glebe Farm in November 2016. I just recovered from the injury that ended my career as an New York City Fireman and was pretty bummed. Got on the list as an alternate and made the hunt after buying my first machine a month before then almost immediately upgrading to my GPX. Found a bunch of dropped bullets and a 1781 half real. More important is met some great friends and spent time in the red dirt. Look forward to everyone and can't wait for November.

John LeFevre
My first was DIV 20 at Beauregard in March 2012. I started detecting in December of 2011 and met Bob Combes in late January of 2012 while detecting. He had on a DIV sweatshirt and so I asked "what's that?" He told me and said there was one coming up in 6 weeks. Not sure how my digging buddy and I managed to get in but there we were, both newbies to detecting, trying to find anything with our VLF machines in the world of PI's. I ended up with 3 bullets, a button and a BOX PLATE! Everybody kept saying "you'll do better in the woods with your machine." So when I finally listened (late in the afternoon of Day 2) I found the one thing I was hoping for. I've been hooked ever since. My buddy never went to another DIV and I don't think he even detects anymore. I think I've made it to 22 of the last 29. I've made some great friends over the years there in Culpeper and that is the big reason I go back every year!

Gord Thompson
Sometime after being BFL due to comments about "Crows Nest" on a secret forum on another site. I'll never forget John's response to me about my post in which he said "I knew you were done when I read your comments" DIV XI at Coles Hill March 2009 was my first DIV. I can't count the number of friends I have made on this site and at DIV hunts. Thanks to John, Rose and the committee.
Allen Fisher
My first DIV was 39 at Ratrie in November 2017. And I have been fortunate to attend every Hunt since. With much to learn, I finally dug my first civil war relic, a GS Eagle button. I remember pausing a few minutes just absorbing the reality of what had taken place there so many years ago. The best part is the friendships that have been made along the way, and the generosity of all DIV'ers who offer advice and help to anyone in need. Thank you John and Rose for these experiences. It's been awesome, although the j-hook still eludes me!!!

Mike Brown
My first DIV was 12 at Brandy Rock in October 2009. The red dirt was very humbling. I wanted to find a State seal button. I got a New York. I was elated!
Dennis Andrick
I can't remember if it was DIV III or IV but Lance Albaugh (the professor) was showing me how to find a hut with a probe. I hit some rocks and ash when he told me to dig a test hole. Being very careful I started digging about 1/4 of a shovel full. Lance said don't worry until I get about 2 or 3 feet deep. Shoved the shovel all the way in and herd glass break. Lance looked at me and said that's not good. Well I dug this 4x8x4 beautiful hole and the only thing I found was that broken ink well. From this I made a very good friend that day. You Rock Professor!!!

Chris Taylor
"The Blizzard" hunt depicted in the 10th anniversary picture March 2014 was my first back-to-back DIVs. I met Gary Silvernail at work and he and Bob Combes showed me the ropes. I found cannon ball frags, horse shoes and railroad spikes with my Whites V3i. Sooo,I bought a GPX 4800 from Don Dodson between hunts and started finding bullets and buttons and gun tools etc,etc,etc..I've attended every DIV I was able to since. The Friends I've met and the DIV family are some of my favorite digging experiences.Thanks Y'all. By the way,up here on lake Erie anything under 6″ is considered a"trace" of snow.
Thank You, Rose,John, Committee and Friends….. see you in November.
Jim Bonito
DIV 41 Coles Hill, April 2018….twas a great time for me. Messaged on the forum for a ride .. That Gent( Driver) Was Terry Ferris …also met Will Johnson , Nate Long … Been riding with Terry ever since Will also, Its been great since I'm still wet behind the ears compared to a lot of DIV's and a vet to some lol .. Found 1st dropped three ringer , and GS cuff button not a lot but that was ok had a blast … met many friends. I will attend as long as I'm able and make the list LOL Thanks for everything John and Rose and your crew,

Lee Aultman
DIV 28 Fall 2014 at Beauregard. Had a great time. Made some great friends. Got to meet the Turtle Man.

Fred Davis
DIV V at Brandy Rock was my first hunt. Made a lot of friends and had a great time on every hunt. That Brandy Rock hunt was unbelievable and hooked me for life!

Marty Edwards
Our first was DIV XX at Beauregard March 2012. We were lucky and made it off the alternates list. Both kids were playing football I picked one up from a high school game in Connecticut on Saturday and we drove to Rhode Island to get the other one from his college game. We drove 9 hours over Saturday night to Virginia slept 3 hours in a Holiday Inn Express and rolled in for the third day of the hunt on Sunday morning. Hunted all day found a few bullets and button backs (actually I was laying in the bed of my pickup for some of it ) and drove back to Connecticut Sunday night for work and school on Monday. By far one of our most memorable times and just the beginning of many more we are really appreciative of the times we've had and friends we've made. Marty, Lori, Chris and Brenden Edwards