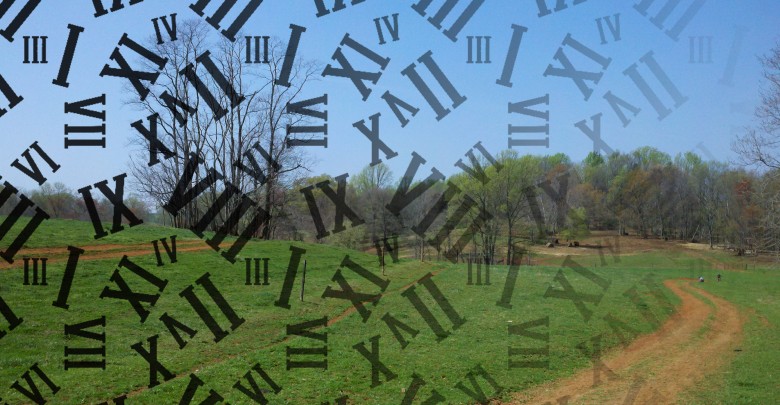 Chris Manganos
I want to say that 2008 or 2009 was my first DIV, but the most important thing was the bond formed between not only my fellow diggers and friends but my son, Tanner. It was the first thing we really bonded over and we still talk about DIV's all the time. Who remembers Tanner firing off that cannon! LOL! Also when my son was hospitalized and my family just couldn't get a leg up – John, Rose and our DIV family sent cards and gifts. My family got to spend the weekend at The Great Wolf Lodge and we had an awesome time. We didn't have time to even think about the past few months. It was awesome. I appreciate everyone of you all. I can remember that weekend like yesterday.I hope everyone is staying safe.

Dan Lindstrom
My First DIV was – IX, After receiving personal invite from John Kendrick. Used my MXT and dug every threshold break. I found a plethra of good targets including 15-20 lbs of iron (mainly square nails – LOL). I'VE HAD A GREAT TIME AT ALL THE DIVs EVER SINCE.
Thank you so much John and Rose.
David Williams
DIV XI at Coles Hill in March 2009 I had a new TDI in hand and I wandered up Cole's Hill amazed at the amount of relics coming out of the ground (I was surface hunting) and it took me all day to get to the top of the hill. I've been to most of the Spring DIV's since, some days I did great, some days I didn't. I've always had a Great Time and that includes windy, rainy, snowy, hot and cold days. I've met a great number of great people at DIV and plan to meet many more as long as I'm invited. Thanks John and Rose for the opportunity!!

Don Bailey
If memory serves, it was DIV 11 at Hansborough Ridge back in '09. I remember feeling overwhelmed by how good so many hunters were at sniffing out the relics. I found a few keepers myself but also came away from that historic ridge with a passion for relic recovery. I believe it was also here that I witnessed the recovery of a gold coin…the first I had ever seen.
Thanks John and Rose for the years of fun and fellowship!

Anthony Barber
I believe my first DIV was at Beauregard for #42. I had just purchased a GPX and was able to find some good stuff on the first hunt. I was amazed at the finds my fellow diggers were unearthing. I met a lot of great people and have been able to hunt with them now at several hunts since my first. Can't wait to get back to another one.

Evan Alvord
I learned quickly at DIV VII at Beauregard that the DFX wasn't cut out for that dirt but made some friends and found some relics. I'll miss the treasurespot. Good memories.

Brent Smith
My first experience in the red dirt was at Coles Hill/Hansborough Ridge at DIV XI in March 2009. It was nothing like I had imagined. Was using the MXT and still found some eagle buttons bullets and such.

Marc Sciance
DIV V the first Brandy Rock hunt was my first time ever digging in the wed durt and it sure was a humbling experience! I dug a lot of relics but no plate for me at that hunt. I saw so many plates dug at that hunt! What a hunt it was. I have only missed 2 or 3 hunts since. Could you imagine being at DIV 5 with a GPX????

Travis Snyder
My first Was DIV 42. My best memory of the trip was the first morning, seeing all of the people that had the same interest as me.

Bob Combes
I was fortunate enough to be in attendance at the 1st DIV in March 2004. I had no knowledge of hut digging I still struggle trying to find a decent hut. I did get into a good one at the first hunt and dug a beautiful U.S.
belt buckle.
Mike Murray
The first of many for me was DIV VI at Stoneman's Switch – November 2006 and I have only missed one since then. By far the friends I have made are my best finds. Without DIV I would never have found the best relics in my collection. Thank you John, Rose and committee for the good job that you do!

Larry Heines
My son,Justin and I were lucky enough to be two of the last three alternates to be picked up for DIV 46. We had a great time, found some great relics and met some great people. He was fortunate enough to pull a spot for DIV 48/49 at the raffle and we both made it in. Unfortunately due to the spring hunts being postponed, he won't be able to make it to the fall hunt as he will be starting is freshman year in college. He has given me his blessing to go to the hunt w/out him, and more importantly to use his GPX4500!

Don Lenhart
Brandy Rock DIV 13 March 2010 the PI hunt – Only missed one since. Have found some great relics over the years at DIV digs. Thankful for the opportunities.

Donnie Allen
Missed confirming the invite to DIV V because while on vacation I didn't check the website. Took me a while after that. Brandy Rock # IX in March 2008 was my 1st hunt. I used a MXT and just couldn't get the hang of it. I found a few things but it was tough. Since then I've been to quite a few and loved every minute of it. I've met lots of good people and a few characters too, they're always the fun ones. Thank you John, Rose and the Committee.

Michael Lassiter
My first DIV was 5, the first Brandy Rock. I had been following the DIV hunts on the Northern Virginia Relic Hunters Association site. Everyone was talking about how hot the ground was in Culpeper,  I lived in Hanover Va. at the time and have hunted around Richmond since 1972, I hunted with a Tesoro Vaquero, and felt pretty comfortable with it.  I actually got in a conversation with John about the hot ground and he told me to sign up for the hunt and experience it. So I did, and I was selected!. Well The first day when we were turned lose, I turned my machine on , put the head to the ground and…… You would have thought i was resting it on top of a car! Took me down a few notches! A guy walked up to me that had just dug both pieces to a 2 piece CS buckle, I was sick! Long story short, I was able to manually ground balance my machine to hunt but had to do it every 15 ft. and I found some bullets and buttons. An Awesome and eye opening experience!