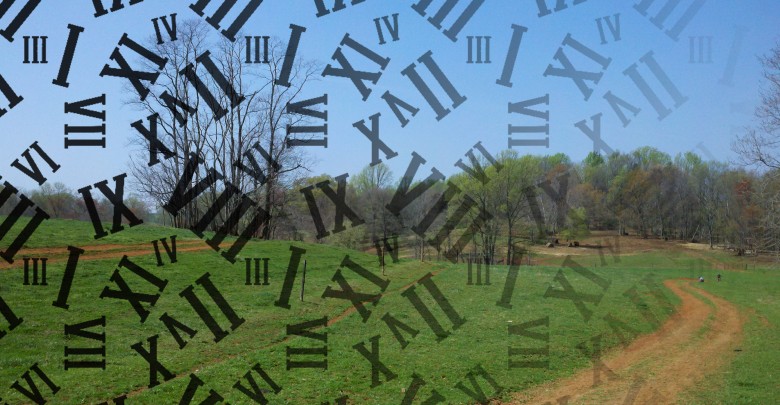 Adam Ward
DIV 28 in October 2014 at Beauregard was my first and I've been fortunate to make some great friends and learn so much since then. Can hardly wait for the fall hunts.
Reid Bridges
My first was DIV 10 in October 2008, I think. I have pictures from then so I must have been there. LOL, I'm getting too old to remember stuff that far back.
Jack Brumbach
DIV 20 at Beauregard in March 2012 was my first one. I made lifelong friends, found a spur and have loved every hunt since then.

Dave Beer
In my first 30 minutes at DIV VII Beauregard, this beauty popped out, my first Rebel buckle, confirming all the years of rumors that Brandy Station was the place to be for Confederate Camps. At the morning meeting at HQ, I realized what better place to start hunting then right there, next to the Beauregard house, the "Red Zone". Thanks to John and Rose for putting us on these sites that otherwise would be unattainable.

Debby Magnin
Fall 2010 – I'll never forget finding my first minnie ball that day in the snow. I've never had any really great finds over the years….in fact I hardly find anything as I am really bad at using a PI machine…but I've made so many friends from these hunts. I hate that I will miss this year altogether!

Todd Hunt
DIV X was my first and after some nice bullets and buttons, I found my first Silver Dollar… 1885!

Andrew Hunt
DIV V was my first hunt. After finding a bayonet the first morning then digging out a hut full of relics and being surrounded by people digging plates everywhere, I knew this was a hunt on a whole new level than what I had ever seen before!

Shane Smith
DIV 35 in November 2016 at Glebe/Ratrie was the first for me. What an awesome time!!!! I hunted/carpooled with George Semples (God Rest His Soul) and Tim Styles. I learned a lot from those "fine" fellas and I'm so thankful they showed me to ropes! Thanks to Doug "dough" for steering me in the GPX direction and for his insight! It just keeps getting better and better and more dear friends made! Thanks to John and Rose!!!

Edward Graham
My first dig was DIV II wayyyyyyy back in 2005 when I was still a sophomore in high school. I got to play hooky and spend three days digging huts with my dad. Really amazing experience, especially finding a nice inkwell and getting my first "published" credit after I wrote an article for North South Trader about the dig. Some of the best memories I have of my dad were from the DIV digs that we attended, and the DIV community was incredibly supportive after his death in 2009. It really meant a lot to have a great group of people willing to be there for my mom and I during such a difficult time. I still have the photo here that someone took of the two of us at DIV V. Great memento!

Russ Walkowich
Signed up in August 2006 and was selected for DIV VII in the spring of 2007. I have thoroughly enjoyed the hunts that I have been selected for ever since. I have had the pleasure of meeting and digging with some outstanding folks!

Stan Wadas
DIV 41 in April 2018 at Coles Hill was my first one. ….and boy did I learn a diggin lesson. After not being able to sleep at all the night before, I ran up the fresh spring green Coles Hill which quickly revealed to all the veteran DIV'ers that i was a newby. Receiving my first signal about midway up the steep hill, I jabbed my shovel into the earth and thought I hit a rock. I was persistent,and out of breath, but managed to pierce the red dirt. I pulled back on the shovel handle to pop out a plug and heard a loud and ugly crack. My wooden garden shovel that hasn't failed me for over 30 years completely broke in two which sent me tumbling down the hill toward the HQ tent Fortunately for me a fellow DIV'er had a spare, and suitable shovel, and I was back in the game and having the time of my life Thank you DIV!!

Noel Watson
My first DIV was at Brandy Rock # 9 in March 2008, I was amazed at how nice everyone was and my first find of day was a Ringtail sharps and then some Gardner bullets. Cows and cow pies were everywhere, so you had to be careful where you stepped. Lol. I found alot of bullets and a couple buttons on that hunt, but didn't have the right machine for the ground and it was my first time hunting "Hot Ground". I also made several friends on that hunt who introduced me to other life long friends years later. DIV has made my life better and my brothers, I love hunting with my buddy's and some of my best relics have come from Brandy Rock.