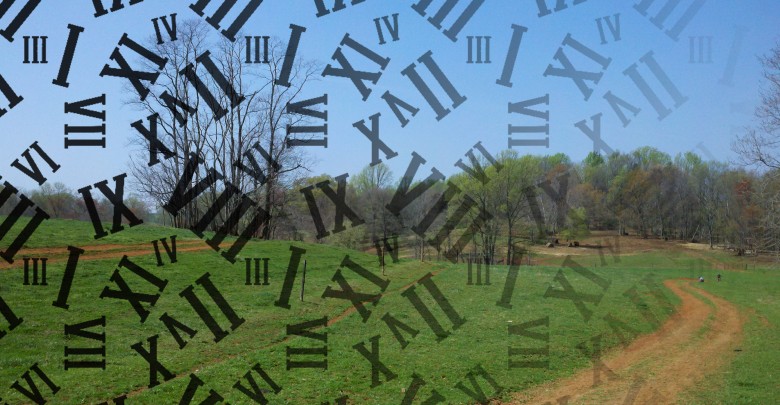 Tim Garton
DIV 8 October 2007 at Hansbrough Ridge. What a start to that one. Pouring down rain. But after that first part of the day weather was great!
Jim E. Thomas
DIV 5 at Brandy Rock in March 2006…what a crazy experience! I had never seen folks dig huts or trash pits before…big , deep holes!!. I did get to see that guy dig that Georgia plate. My brother Dean dug two plates and I think there were about 120 others dug on that first trip to Brandy Rock. Awesome!

Randy Schuh
DIV 17 at Beauregard in March 2011 was my first and it didn't take me long to realize you have to dig every signal. Had an MXT Pro back then. I remember the first Spillman hunt I found my first and only ID tag and John and Rose came out to the field to see it. I have met so many people that have become life long friends. It really feels like a family reunion each time I go back. Thank you John and Rose for giving us the opportunity to meet friends and find relics at same time. …you make it all possible for us.

Bruce Barbour
DIV 10 was my first one and it was at Brandy Rock in October 2008. It was definitely the best organized hunt I had ever been on. I found a pile of relics including a beautiful Block A button and the skeleton of a belt plate. What great memories., thanks to all.

David Scales
Div 11 at Coles Hill in March 2009 for me. I wish that I had the detector and the know how to dig relics now that I didn't have as a rookie

Randy McMahon
March 2005 at Stoneman's Switch at DIV 3 was my first. I used a White's Eagle's Spectrum back then…….for those of you that know me, believe it or not, I found a small pit right away. No bottles, just cow bones, eagle buttons, a gun tool, a lock off of a "carpetbag", bullets and the skin of a US Plate! I was so pumped! I also met George Lesche. George and I have been good friends and hunting Buddies since……..good times……….thanks to John, Rose and crew!

Jason Wells
The first Hansborough Ridge hunt DIV VIII in October 2007 I had a MXT and didn't have a clue what I was doing. Lol…they have all been great! Looking forward to more.

Dean Ryberg
I remember passing out when Jacala told me we were invited! Never been so addicted to anything in my life, and have only missed 2 DIV's since! We used our Whites MXT's and did pretty well actually. Jacala was first on the board with a bayonet scabbard finial and then a 3 ringer! I couldn't have been happier! I can't imagine life without DIV!

John Leazier
I was lucky and started at DIV 2 at Stoneman's Switch. Pre-hunt meeting at the little fire station, door prizes, hut digging, good soil conditions (didn't need a pulse machine), lots of relics….the good old days.

Doug Rouner
My first DIV was 33 at Beauregard in March 2016. Rick Wines was my driver and took me under his wing. Found a dozen or so bullets and a GS button, and was overjoyed at the whole experience.

Jack Doane
I was fortunate enough to go to DIV 1. What a spectacular hunt. There were around 60 of us, and we learned quickly how to find and did hut sites. This was definitely one for the books. An incredible number of relics were found. I would say a close second was DIV 5 at Brandy Rock. I've probably been to 30 to 35 hunts over the years.
Thank you John and Rose for all you have done. Now, everyone stay safe.